Strength In Numbers.
From the standpoints of professional experience, team depth and scope of multiple service disciplines, RLB's performance promise of Strength In Numbers succinctly captures the core value proposition we bring to every client relationship.
Formed in 2009 by the combination of four major Lehigh Valley-based accounting firms, RLB currently employs more than 30 professionals guided by a Leadership Team of five CPAs with uncommon levels of credentialed knowledge and best-in-practice expertise. RLB Offices are located in Allentown, Easton and Stroudsburg, Pennsylvania.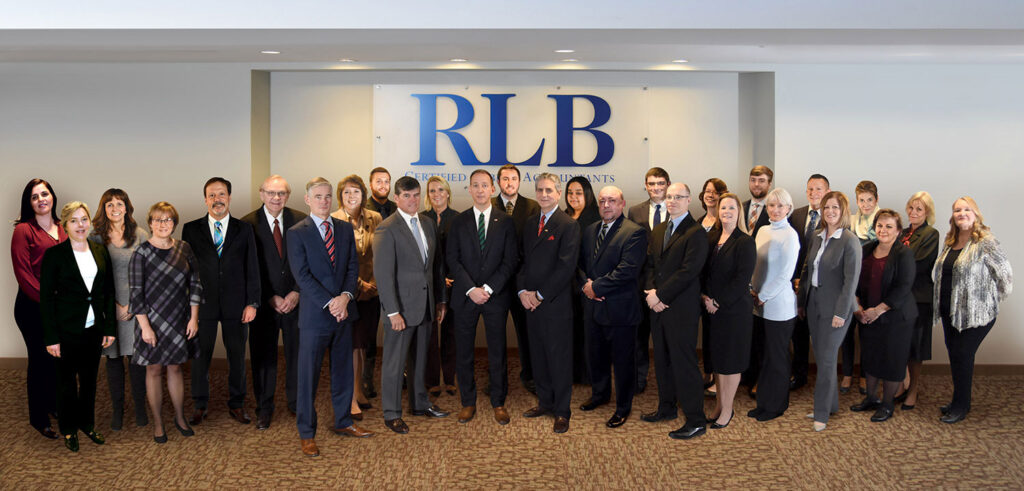 Testimonials
Client Experiences and Insights
The trust factor with RLB is very high
I have had the pleasure to work with the RLB team for more than a decade. They are all approachable and highly experienced; able to provide clear and concise tax advice and general business guidance.
Our taxes are finished in a timely manner. We meet periodically throughout the year, and again at the end of the year. There are no surprises when the return is prepared.
The trust factor with RLB is very high. I trust RLB implicitly and have recommended the firm to several CFO colleagues.
Carol Sarubin

CFO, Keenan-Nagle Advertising, Inc
RLB has the best accountants I've ever dealt with
My company is not one that requires a great deal of intricate tax planning throughout the year, yet I still enjoy a high level of contact and support from RLB.
It's not just that they are prompt and efficient in returning my calls, but they reach out to me on a regular basis to see if I need anything or to keep me abreast of upcoming requirements and deadlines.
Bill Rambo

RamboPlus Associates, LLC
Fast response and incredibly helpful
The RLB team is always fast to respond and incredibly helpful. From complex tax issues to routine bookkeeping assistance, they have become an important resource and partner to Forge3 over the past 15+ years.
Jeff Teschke

Founder and CEO, Forge 3 Ltd.
Get Started with RLB
Allentown
P : (610) 434-7700
645 Hamilton Street
Suite 602
Allentown, PA 18101
Easton
P : (484) 546-0650
400 Northampton St.
Suite 404
Easton, PA 18042
Stroudsburg
P : (570) 421-7434
814 Main St.
Suite 100
Stroudsburg, PA 18360