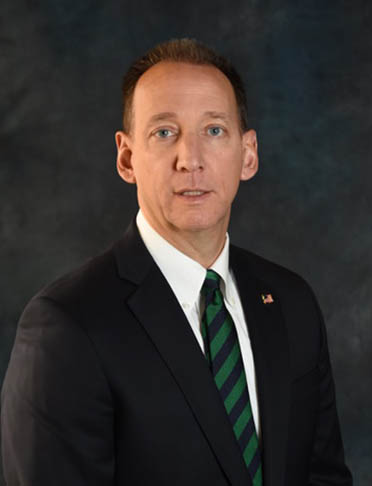 William E. Bloss, CPA
Bill is the managing partner of RLB entrusted with leading all firm operations and interactions with fellow shareholding partners and other RLB team members. He began his accounting career as a general accountant in the banking profession and his public accounting career with a firm in Bethlehem.
Prior to joining the team at RLB, he was instrumental in building the healthcare consulting services for a large Lehigh Valley accounting firm, with whom he was associated for more than 12 years.
He displays a wide area of expertise including accounting and financial statement preparation, tax planning and preparation, as well as corporate tax planning, consulting, and due diligence for mergers and acquisitions. Bill also has experience with financial planning for high income, high net worth individuals. He oversees the remote accounting and bookkeeping services provided by the firm.
A graduate of DeSales University with a B.S. in Accounting and a graduate of Moravian College with a Certificate in Financial Planning, Bill is a member of the American, Pennsylvania, and Lehigh Chapter of Certified Public Accountants.
His community involvement includes the following positions with the Greater Lehigh Valley Chamber of Commerce: Board of Governors, Public Policy Committee, Chairman of the Healthcare Committee, and formerly the Small Business Council and Easton Area Chamber. Bill also serves on the finance committee of the Greater Easton Development Partnership. Involvement in his church includes serving as a eucharistic minister and a coach in the CYO program.
Bill is a native of the Lehigh Valley and resides in Palmer Township, Pennsylvania, with his wife, Lisa. He is also very proud of his two greatest accomplishments- daughters Courtney and Sara.
Industry Focus:
Medical, Legal, Engineering, Advertising and Marketing, light manufacturing, restaurants and retail.
Membership:
American, Pennsylvania, and Lehigh Chapter of Certified Public Accountants
Community:
Greater Lehigh Valley Chamber of Commerce
Greater Easton Development Partnership
Boys and Girls Club of Easton (past)
Leadership Lehigh Valley (past)
St. Jane Frances de Chantel Roman Catholic Church in Easton
"It's about the relationships. Anyone can crunch the numbers…but can you relate to the accountant you are working with? Are you comfortable with that person as your most trusted advisor? That's what we offer at RLB."~ Bill Bloss, CPA

"What do you get when you throw a bunch of accountants in a room? Sounds like a party, right? Well, when those accountants are all hard working, like minded individuals, all following the same moral compass, what you get is one hell of an accounting firm!" ~Bill Bloss, CPA-(excerpt from GLVCC Excellence in Business Award acceptance speech)

"Work hard, be nice, be humble" ~ Bill's constant message to his daughters