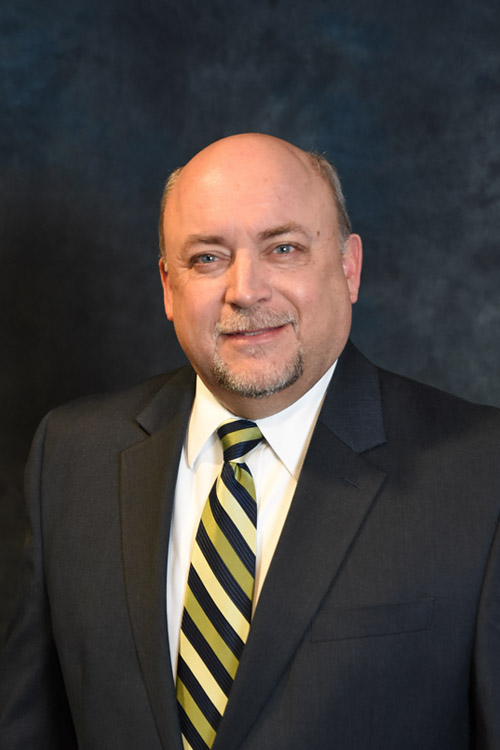 Philip D. Pope, CPA
Philip D. Pope is the director in charge of the Stroudsburg (PA) office of Regan, Levin, Bloss, Brown & Savchack, P.C. (RLB Accountants). With 20 years in public accounting, Phil is a licensed certified public accountant in the Commonwealth of Pennsylvania. His areas of concentration and expertise include individual taxation and tax planning, small business planning and taxation, estate and trust fiduciary taxation, and tax exempt organizations.
Phil is a member of the American Institute of Certified Public Accountants and the Pennsylvania Institute of Certified Public Accountants. He is treasurer of the Kiwanis Club of Stroudsburg and the club's Scholarship Foundation. Pope also serves on the board of directors for the NE PA Community Federal Credit Union.
A cum laude graduate of East Stroudsburg University with a B.S. degree in Business Management/Accounting, Phil and his wife reside near Stroudsburg in the scenic Pocono Mountains of Pennsylvania.
For matters of individual taxation, small business tax planning…and more, Philip D. Pope is the "go-to person" at RLB.
Industry Focus

:

Individual and Small Business planning and taxation, Estate and Fiduciary Taxation, Tax Exempt Organizations
Membership:
American Institute of CPAs, Pennsylvania Institute of CPAs
Community:
Kiwanis Club of the Stroudsburgs: Treasurer
Kiwanis Club of the Stroudsburgs Scholarship Foundation: Treasurer
NE PA Community Federal Credit Union: Board Treasurer
Pocono Chamber of Commerce: Board of Directors and active member of the Finance Committee
East Stroudsburg University: Accounting Advisory Board
"Teamwork – each client, whatever their size, deserves it. Teamwork among our firm's professional staff and the client's other advisors. We at RLB strive to provide that to best serve our clients."

~ Philip D. Pope, CPA