Martin Levin Elected President of PICPA Statewide CPA Association
Martin C. Levin, CPA, CVA, MBA has been elected president of the Pennsylvania Institute of Certified Public Accountants (PICPA) for the 2019-2020 term. He is the Managing Director and Senior Partner of the Lehigh Valley-based firm, RLB Accountants.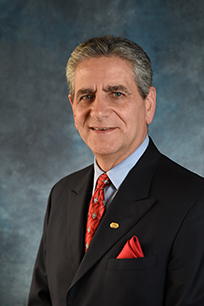 Levin was unanimously elected at PICPA's 122nd Annual Meeting held June 3 in Philadelphia. Founded in 1897, PICPA is the second-oldest CPA organization in the U.S. and the largest in Pennsylvania with more than 20,000 members.
A professional accountant for 32 years, Levin is past president of the Lehigh Valley Chapter of PICPA and a governor's appointee and former Chair of the Pennsylvania State Board of Accountancy. He served a three-year term with the American Institute of Certified Public Accountants (AICPA) Accounting and Review Services Committee which sets professional standards for financial statement preparation, serves as a member of the AICPA Governing Council and is a member of the Professional Ethics Enforcement Committee which sets and enforces the AICPA ethics standards for its 400,000 members nationwide.
He is also a Certified Valuation Analyst credentialed by the National Association of Certified Valuators and Analysts, and holds licenses to practice as a CPA in Virginia and Florida, as well as Pennsylvania.
Levin holds a Bachelors degree in Accounting from Rowan University and a Masters in Finance from DeSales University. He has served as an adjunct professor of accounting at Muhlenberg College, Kutztown University and DeSales University.
RLB Accountants (Regan, Levin, Bloss, Brown & Savchak, P.C.) is a regional full-service accounting firm of 45 professionals, including 17 CPAs. Founded in 2009, RLB is headquartered at 702 Hamilton Street, Allentown, with regional service offices in Easton and Stroudsburg.